Ceremonial Turnover of Extension School at Sitio Lamafus, Barangay Lambangan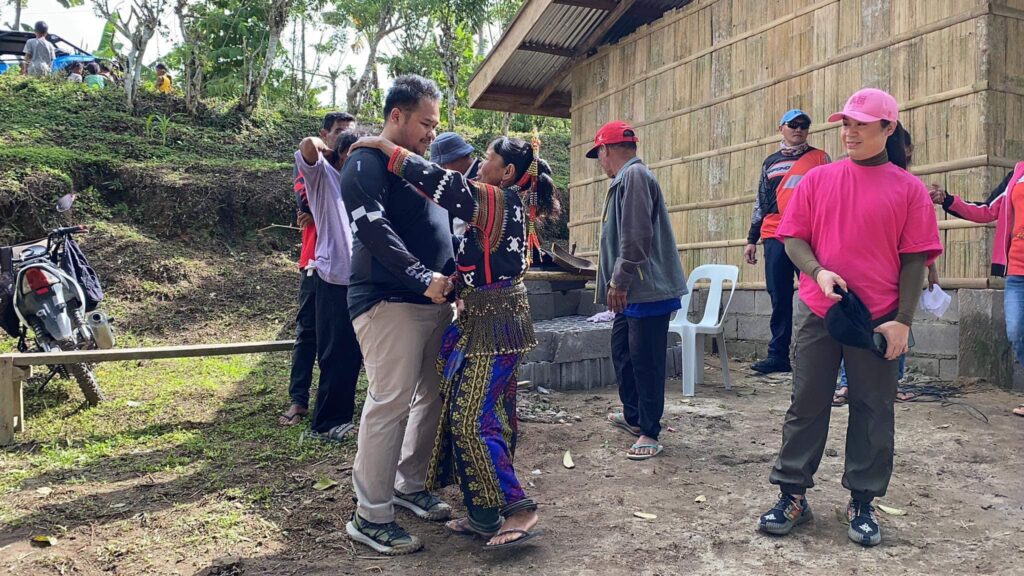 Ceremonial Turnover of Extension School held earlier today, February 10, at Sitio Lamafus, Barangay Lambangan, Tboli, South Cotabato. Gracing the ceremony were Tboli Mayor Hon. Keo Dayle T. Tuan, Vice Mayor Ronie L. Dela Peña, Councilor Kirk T. Tuan, Councilor Gading Kamblan, Councilor Mansueto Dela Peña and Councilor Falin Kuta, together with the MAFOKO Riders.
Former Mayor Dibu S. Tuan also came to show his support to the said sitio, being one of the communities he helped developed during his time as the Former Local Chief Executive of Tboli.
In attendance who accepted the Key which was turned over by MKDTT were Barangay Kagawad Berting Malayang and Sitio Leader Nomer Dulang. Mizpah Sunshine P. Ming, RSW, the Tribal Affairs Unit Head/SEF Coordinator, was also present who gave an Overview of the newly built project.
In his message, MKDTT expressed his deepest gratitude to all the people behind him who work tirelessly to bring the projects and programs of his administration to the far-flung communities of Tboli. The fast and immediate interventions being given to address the many problems of every community in Tboli, may it be big or small, are made possible because of the hardwork and commitment of the Technical Working Groups working on behalf of the Local Government Unit of Tboli.
"My heart is filled with so much joy to be seeing Sitio Lamafus again. Isa ka fulfillment para sa akon mga makita nga nagabuliganay kita tanan under Mayor Keo's term now. Ang pagpadayon sang aton mga proyekto kag programa sa education isa ka pinakadako nga maging accomplishment naton not only as the leaders, not only as parents but also as responsible citizens of our own communities. Gani, sa amon padayon nga pag suporta, kabay pa nga padayon man ang inyo pag value sa importansya sang edukasyon sa paglambo sang bwas damlag sang aton kada isa ka pamilya.", said Former Mayor Dibu S. Tuan.
Meanwhile, SB Committee Chair on Education, Councilor Kirk T. Tuan, also extended her deepest commitment to make EDUCATION number one on her list of priorities under her Chairmanship. She reminded the people of Sitio Lamafus that their role as leaders is to provide the community access to their rights as citizens of this country and that EDUCATION is one. "Hindi naton pag sayangon ang mga tion kung sa diin ginahatag sa aton ang mga tyansa kag oportunidad para makatapos sang aton pag eskwela. As we advance more and more to modernization and globalization, mas kinahanglan naton maging edukada kag edukado para indi kita mabayaan sang mga pag bag-o sang panahon.", said Councilor Kirk T. Tuan.
Barangay Kagawad Berting Malayang, Committee on Education, thanked the support of all the leaders of LGU Tboli for bringing the services of the government to Sitio Lamafus. The best way to repay and give back, is to take care whatever the government has put and contributed to their community.